<![if !vml]>
<![endif]> FRANK S. TAYLOR FAMILY AND ROYAL NAVY HISTORY.NET <![if !vml]>
<![endif]>
H.M.S. SCARAB
ISAAC (IKE) LAW
Stoker
Royal Navy
<![if !vml]>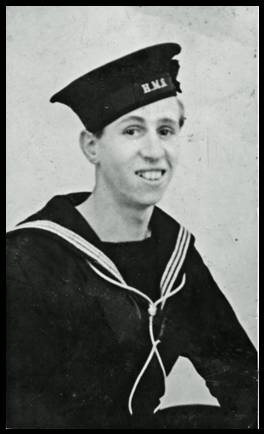 <![endif]>
Photo courtesy
Sam Oakley and family
Author's Note:
The following contribution was received from Mr. Sam Oakley.
Thank you Sam, we very much appreciate your valuable input with the Scarab project.
I can add one more name to the crew of HMS Scarab. No 13 of your photograph of the ships complement is, or was, Stoker Isaac Law. He corresponded regularly during the war with my mother. I remember very well as a 12 year old delivering newspapers, and reading in one of the editions I carried, a short column saying the Captain of HMS Scarab had docked at some place where he had been presented with a case of oranges. I could not get home quickly enough to give the newspaper to my mother.
Unfortunately, and to my dying shame, the usual recipient of that newspaper never did get his copy that evening.

My brother, Ike, dug out this photo of Ike Law which was among some of my mother's things. To date, it's the only one we have come across. I believe it is a photo taken shortly after he joined the navy. I do remember my mother's excitement on learning from Ike, that he had met his brother, also a stoker on another 'boat' - as he referred to it - in either Basra or Mombasa.

We still have an aged aunt, Ike's sister, to tackle to see if she still has any photos.

In the meantime, I wish you much success with your research and many thanks for all the info on your web site. I did think I was the only one who knew there was an old Chinese river gunboat called HMS Scarab!
<![if !supportLineBreakNewLine]>
<![endif]>
Kindest Regards,
Sam.
<![if !supportLineBreakNewLine]>
<![endif]>
<![if !vml]>
<![endif]>
From Scarab's
Ship's company photo taken October 1943
(Ike is number 13)
I did intend to write you sooner, but Ike, my brother, has been trying to locate Ike Law's son. He must have been born and grown up while I was living in Canada. It was only through my aunt that I knew anything about him. She was able to tell us where Ike had been living so we did a search of all the relevant electoral registers in that area with no success.

We know he was named Robert. My sister says she heard he had moved to Australia but could not confirm this. He may be able to fill in a bit more about his Dad, besides, being a close relative, the MOD would have provided much info.

Another lead I had to try to help with your history was an old colleague who was a member of the local Royal Navy Association. He always left work on Thursday lunchtimes to go for a quick pint there. I thought if he could publicise your history there it might shake out a few more names. Although I used to get an e-mail or two from him on occasion I have not heard from him for a few months. My mail to him a month ago is still unanswered. I guess we are all growing old and forget how quickly the years pass by.

Although I have no more info right now, Russ, Ike and myself will keep looking for Robert, a cousin I never knew existed, and should we find him we might glean a bit more. I'm sorry there is little more I can add right now, but anything I can find out I will certainly keep you informed.

Kindest Regards,
Sam
Wednesday, November 27, 2013